FSC
®

Certified Recycled Teak Wood Furniture Company

FSC® is an independent, non-governmental, not-for-profit organization established to promote the responsible management of the world's forests.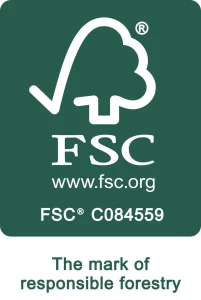 Established in 1993 as a response to concerns over global deforestation, FSC® is a pioneer forum where the global consensus on responsible forest management convenes and through democratic process effects solutions to the pressures facing the world's forests and forest-dependent communities.
Within this forum, voices from the Global North and South, from organizations big and small, assemble to define environmentally appropriate, socially beneficial and economically viable forest management and identify the tools and resources that will effect positive, lasting change. As a multi-stakeholder organization, FSC® applies the directive of its membership to develop forest management and chain of custody standards, deliver trademark assurance and provide accreditation services to a global network of committed businesses, organizations and communities.
FSC® certification provides a credible link between responsible production and consumption of forest products, enabling consumers and businesses to make purchasing decisions that benefit people and the environment as well as providing ongoing business value. FSC® is nationally represented in more than 50 countries around the world. FSC® has membership status with the following organizations:
International Social and Environmental Accreditation and Labelling Alliance (ISEAL)
International Union for Conservation of Nature (IUCN)
source: http://www.fsc.org
FSC® Certified Teak Furniture Indonesia
Permata Furni was certified by Preferred by Nature (Certificate registration code: NC-COC-004901) to support the environmentally friendly furniture production for indoor as well as outdoor. Focusing on reclaimed teak furniture, we become one of the biggest producer in Semarang Indonesia for this category.